Recovery Room
As much as we love preparing you at Infinity Wellness for what's to come, we also stress the importance of recovery! Our Recovery Room offers multiple options to keep your body exactly where it needs to be to continue to succeed.
Although we offer each recovery piece a la carte, we suggested doing multiple at a time to maximize what we have to offer you!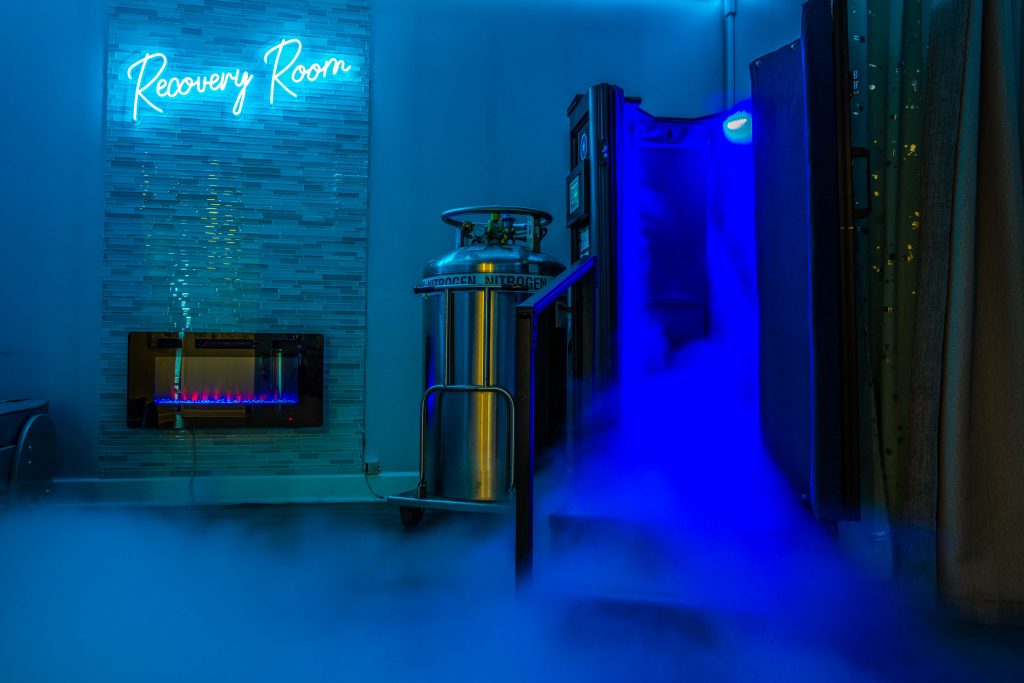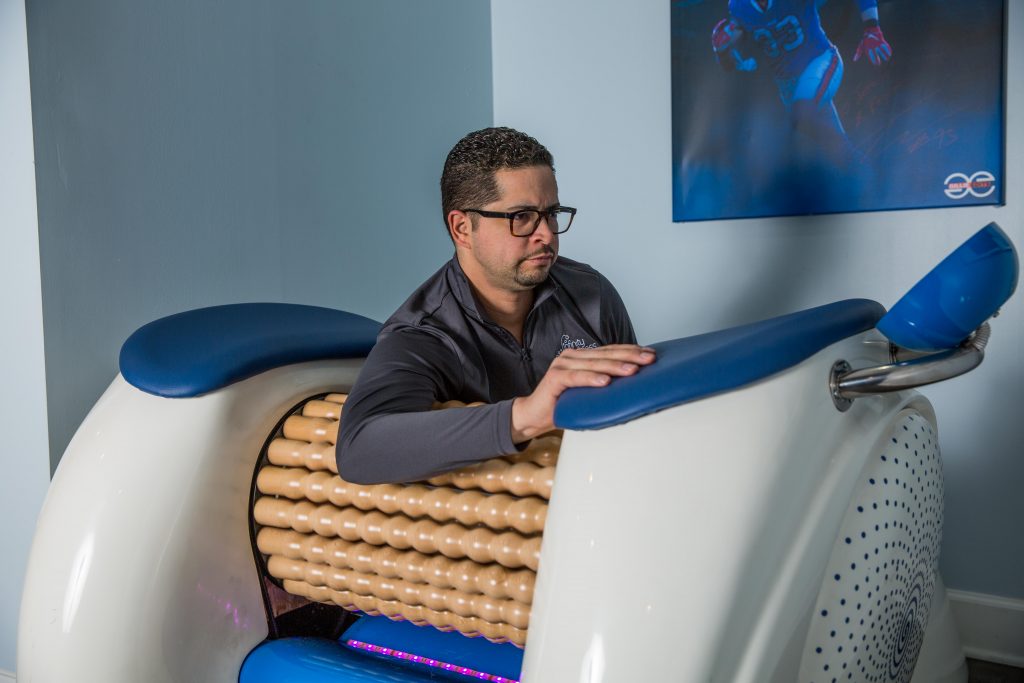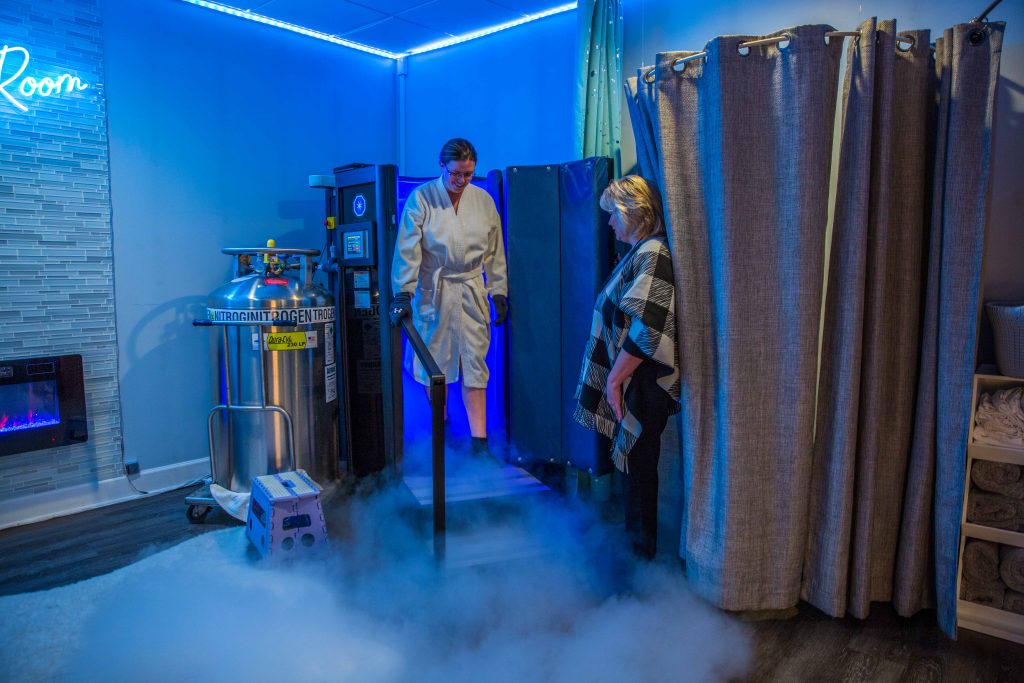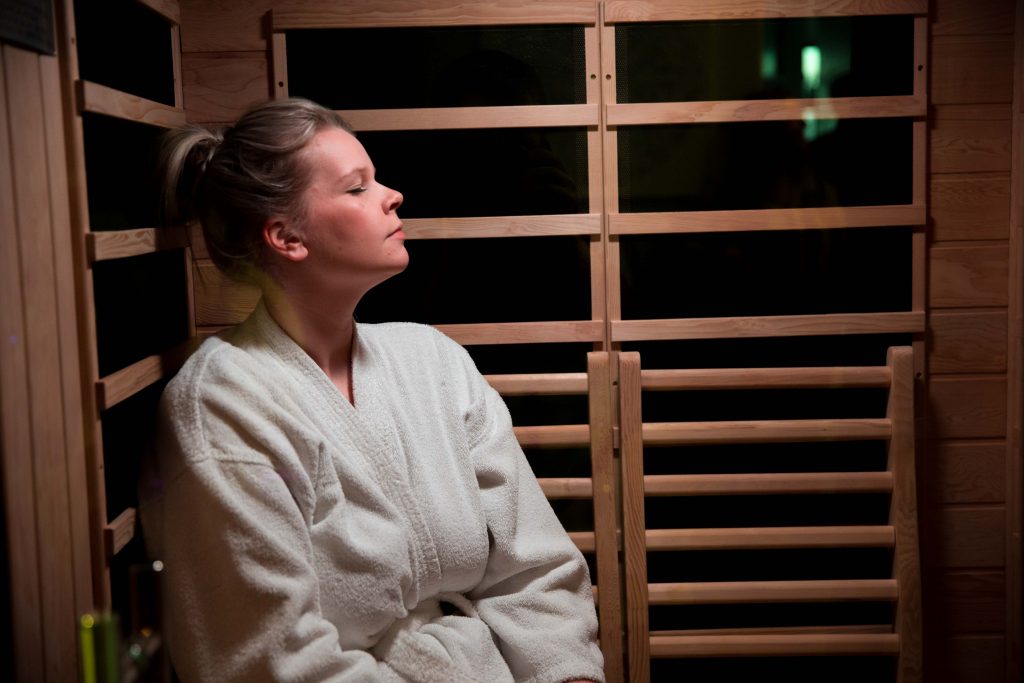 Whole Body Cryotherapy (WBC) dates back to 1978 when Dr. Yamaguchi initially began using to alleviate pain associated with rheumatoid arthritis.  Throughout years of success and after endless studies, WBC has been known to help with muscle and joint soreness by significantly decreasing inflammation.  The rush of endorphins give an energetic effect and leave you feeling uplifted throughout the day.  And did we mention it's a great metabolism booster?!
What else can WBC offer?  Read for yourself:
Heat has been used for years to "loosen up" a sore muscle, but when we immerse our body in an environment where heat can actually penetrate and increase body temperature, we gain a full body, or systemic response of "loosening up."  Infrared Sauna differs from traditional sauna in that there is little humidity and therefore the air does not heat as high.  This creates a much more pleasurable experience.
Why do we do this?  When we increase our body temperature, especially from the skin and musculature inward, our body begins to increase blood circulation.  Our body responds by opening our pores and beginning to sweat.  The increase in core body temperatures allows musculature to relax, decreasing tension and ultimately relieving pain.
Who benefits?  Anyone with chronic pain, especially when soft tissue has been injured.  Because there is such a sweat component to infrared light therapy, we are able to rid our body of built up toxins – which can overall boost immunity.  It also is a great way to burn fat!
What else can Infrared Sauna offer?  Read for yourself:
The myofascial roll shaper is a unique way to loosen tight musculature, increase blood flow, and speed up lymphatic drainage.  With automated speed settings, warming infrared light, 15 positions, and 45 minutes – your entire body will get a full musculoskeletal work out.
The mysofascial roller was created to decrease the appearance of cellulite.  It is thought that cellulite is caused by deep fibrous connective tissue that lies under the skin and fat cells.  With consistent rolling of this connective tissue, the bumpy appearance of cellulite may reduce.
Infinity Wellness received the myofascial roll shaper from a former NFL player, Trent Murphy.  Trent believed the roll shaper aided in his musculoskeletal health and assisted in his 7 year NFL career.